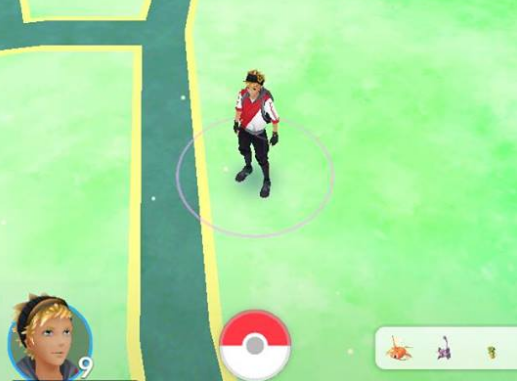 If you haven't already heard of Pokémon Go, I suggest you leave your cabin in the woods and head over to the app store immediately. Set to overtake Twitter in daily active users, the game incorporates augmented reality with the user's experience, allowing them to explore the real world to find little (and large) virtual creatures called Pokémon – the cultural phenomenon has gone so far as to see people wandering off cliff edges, walking through traffic and even leaving their jobs to 'hunt Pokémon' full time.
 The app has already leapt to #1 on the App store and is seeing users spend more time daily using the app than the likes of Facebook and Snapchat.
Whatever your take on the game, there is no doubt as to the opportunities it presents for businesses; with large crowds of potential customers roaming the streets looking for Pokémon, many businesses have pounced on the opportunity – here are a few ways your business can do the same..

A Wild Opportunity Appears – Keep Your Pokéstop Busy
A key feature of the game is 'Pokéstops', these are fixed locations users can visit to collect bonuses and items to aid them on their adventure; they're usually located next to statues, memorials, churches or other landmarks throughout a town. Pokéstops refresh their supplies very regularly (every 5 minutes) therefore if someone visits, they are likely to stick around and reap the benefits for as long as they desire.
If your business has a Pokéstop in its proximity, a great way to make it more enticing is to apply a 'lure module' on it. These in-game devices cause that Pokéstop to attract more Pokémon to its location, enticing Pokémon hunters to your area. Lure modules are earned in-game through levelling up, however, if you don't have time to play the game you can buy them with real currency.
Many small business owners have taken advantage of Pokéstops around them, even offering incentives like discounts and free products to users who can prove they placed a lure module at the Pokéstop nearest to their premises, below are a few great examples of businesses using Pokemon Go to their advantage:
Embrace The Pokémon Phenomenon! 
As with any new trend, if you don't embrace it you will fall behind. Whilst grown adults chasing invisible monsters round the streets may seem like lunacy  getting your business involved shows potential clients you're up to date with the latest trends, so here are a few ideas to make the app work for your business:
Host a Pokémon hunt – If your business relies on passing trade, hosting a Poké-Hunt is a great way to bring users to you. Schedule a time and date for players to show up at your business, advertise on social media, get your staff involved, hand out free merchandise and goodies and offer reward incentive for the best or most Pokémon caught.
Host a Gym Battle Tournament – If there aren't many Pokéstops in your area, have a look at your in-game map for any 'gyms' that might be near you – in these arenas, players battle it out to take control of the gym on behalf of their chosen team. Challenge players to take the gym near you, perhaps even offering a discount or reward for those who hold it at the end of the tournament.
Provide Resources – One of the main drawbacks of the app is the amount of battery it requires to play. Additionally, data is needed for the phones GPS to function meaning players uses up their valuable data as well as their battery. To capitalise on this, provide a free charging point or Wi-Fi connection for Pokémon Go users who visit your business. T-mobile is a great example of a company who have taken advantage of the game's biggest criticism – by offering their customers free data for a year.
Social Media – 'I Choose You!'
Pokémon Go has been the hype of many social media platforms since its release, with news stories, events and pictures of players walking through the streets attracting numerous engagements. Even if your business isn't somewhere people can stop or will walk by, everyone is talking about Pokémon Go right now, consider these ways to capitalise on the trend:
Post screenshots of Pokémon found on your premises.
Pick a team (

mystic

,

valour

,

instinct

) and back them on social media.
Challenge other businesses on social media to come and claim a gym near you.
Design your own Pokémon and challenge others to do the same.
Be part of the conversation – share content about the latest Pokemon Go updates and news.
 But My Customers Don't Play Pokémon Go
Are you sure? Whilst on the surface it may seem like a game designed for younger users, data collected by SmartApp, a company that tracks 600 million users for downloads and social usage suggests that more than 40% of users are over 25, with the majority in the 25-34 bracket (33.2%), this is probably due to the nostalgic popularity of the original Pokémon games released back in 1999.
As previously mentioned, it always pays to stay ahead of up and coming trends and with augmented reality taking off, there is ample reason to believe Pokémon Go is about to set off an entourage of similar games and apps – even if Pokémon Go might not seem suitable for your business, augmented reality is something you should watch closely.
Need Help With Your Pokémarketing?
In an interview with the financial times, the CEO of Pokemon Go's founding company (Niantic) revealed that 'sponsored locations' would likely be coming to the game in the future, allowing for companies to pay to promote their business by making it a sponsored Pokéstop or Gym.
If you think Pokemon Go can work for your business or if it's just a mystery to you, give our friendly team a call on 01793 766040 for advice on how to incorporate new technologies into your marketing strategy.